Please join us for our first Living Room Recital in Tennessee...
Friday July 20th, 2012:
Anchor & Braille
Wes Blaylock of Deas Vail
The Sprinkle's Living Room
(address comes with ticket purchase)
Admission is limited to 40 guest, includes a meal, and and is well worth $15, we promise.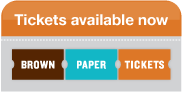 I
f you are at least 21, you're welcome to bring beer or wine to share with your pals who are also at least 21.
Living Room Recitals are kid friendly events if your kid is friendly about listening (babes in arms - we like those to).
Please arrive at 7 PM to eat and enjoy refreshments and company of like minded folks.
Beautiful music begins at 8 PM.
Listen to Anchor & Braille on ArtistDirect
Listen to Wesley Blaylock on BandCamp (Add buy his EP while you're at it - $5!)